Protein Cheesecake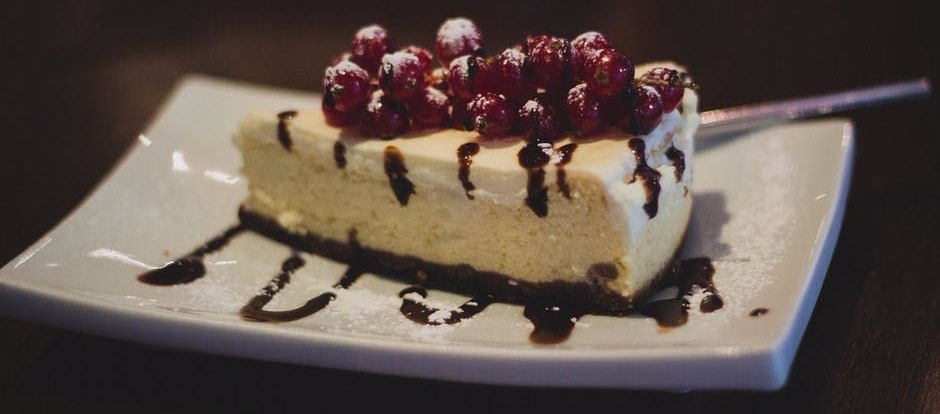 Who doesn't love a cheesecake, normally they can be quite fattening, so try our this low carbs Defined Vanilla & Berry Cheesecake recipe .
It should take around 40 minutes to prepare, and seconds to demolish! Give it a go, for a almost guilt free sweet treat.
5 Crushed plain digestive biscuits
3 Oz of low fat/salt butter
1 Table spoon of coconut oil
8 Oz reduced fat cream cheese, softened
1/4 Cup sugar or sweetener
6 Oz Fat-free vanilla Greek yogurt
2 Egg whites
2 Table spoon lemon juice
1/2 Table spoon vanilla extract
1 Table spoon all purpose flour
1 Scoop of Definition Lean Protein
1/4 Cup Berry jam or real Berries
Preheat the oven to 180 degrees and coat a cake tin with a small amount of coconut oil.
In a suitable bowl, stir together the digestive biscuits and butter until moistened (melt butter if required). Then press evenly into the bottom of the tin to form a base. Then mix together the cream cheese, sugar/sweetener, and Vanilla Protein. Add in the yogurt, egg whites, lemon juice, Whey protein and flour. Pour over the base you've just formed. Stir the jam/berries until smooth and drop in spoonfuls over the surface of the filling.Using a knife, swirl the Jam/Berries in the cheesecake to create a marble effect.
Bake 25-30 minutes or until the center is almost set. Cool to room temperature and then chill for a few hours in the refrigerator. Hey Presto