Steve Winter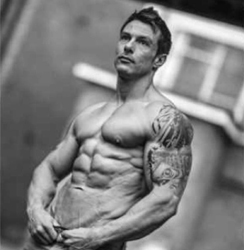 I have always used supplements but never really affiliated myself with a main company, however Definition Nutrition really have the same values and ethos as me, thats why Im really happy to represent them.
At 40 years of age I have been training with weights for almost 20 years now and competing as a natural bodybuilder for the last four of those, in my first year of competing I qualified for Natural Physique Association (NPA) British Finals in the novice heavyweight category, in 2013 I placed in the top 3 classic category at the UKBFF North West.
More recently in 2014 I competed at UKBFF National Champs as Physique competitor, holding my own against guys 15 yrs younger. I also entering the NPA once again but this time in the masters over 40's which I placed top 3 in the northern show and qualifying for the British final again.
I am a Chief Weapons Engineer in the Royal Navy which I have served 22 years in the Royal Navy. I also have a degree in nutrition and teaching exercise. I have successfully prepped clients to winning body building comps.
I am married to the beautiful Samantha Winter and have a 5 1/2 year little boy called Thomas.