Wes Morgan
Wes Morgan has joined Team Definition as he keeps in shape all year round and likes our Lean ethos, as you can see from his physique he takes his nutrition and training very serious, just like us.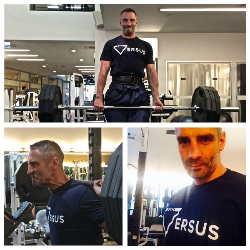 I am 36 years old. Happily married with an 8 year old daughter and a little boy who was born 6 weeks ago.
I am a Crew Manager in the London Fire Brigade and have been a Firefighter for 17 years. I work at Battersea fire station.
As a Crew Manager I am in-charge of 15 guys on the watch. I love the banter but keep their respect.
I am as highly qualified in Special Rescue as possible in the U.K being Water Rescue, Rope Rescue and an Urban Search and Rescue Technician. I love the challenge of the job
I am a personal boxing trainer with a varied client base ranging from retired people to Police Officers.
.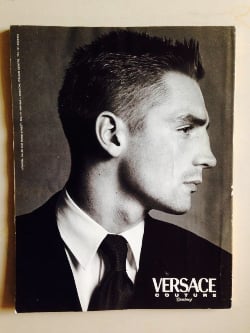 I also coach at a youth boxing scheme in south London for disadvantaged youth and youth that are underachieving at school or getting in trouble with the police. It's very rewarding to watch them grow, learn discipline and progress to be good boxers.
In my teens and twenties I was a successful fashion model doing TV commercials and big campaigns such as Versace, Paul Smith, Jean Paul Gaultier, Coca Cola and many more. I still model but not as often and mainly do editorial jobs. I still land advertising campaigns sometimes and have a few things in the pipeline. I am with Nevs Model Agency you can check out my page at
NevsModels.co.uk
I have a real passion for training and anything to do with fitness.
My training started with Boxing at the age of 12. I Boxed for 10 years winning a few junior titles and Boxing for the London team. I Boxed out of the Fitzroy Boxing Club in London.
After Boxing I got into Lifting, Running and general cross training. I have run 5 Marathons with a best time of 3hrs 38mins. I entered Ultimate Fitness Events for my first fitness model competition in September 2014 where I came 2nd and earned my Elite status. I plan on bulking until after Christmas and then looking to enter more Fitness Model comps in the new year. My interest in all aspects of training and nutrition grows to this day.
I see myself as a driven, motivated and dedicated person who loves life and works hard to get what I want for myself and my family.